Laramie County Emergency Management Agency, Cheyenne
Event Details
Important
Please Read  the complete page before Signing up for this class
Social Security Numbers are no longer used for enrollments in DHS/FEMA classes. A FEMA Student Identification (SID) Number is needed to enroll. It only takes a couple minutes. You can get your FEMA SID number here https://cdp.dhs.gov/femasid/
After you get your FEMA Student Number return to this page and click the register button above.
Course Length 3 Days
Date Jan 23-25, 2018
Times: 8:00 AM – 5:00 PM Daily
Location:
Laramie County Emergency Management Agency
3962 Archer Parkway
Cheyenne, WY 82009
Host Agency: Dyno Nobel Inc.
Download Course Brochure here: 
https://teex.org/documentsresources/PER-212-Operational-Response-to-Hazmat-WMD-Incidents.pdf
Course Description:
This course focuses on the unique personal protection challenges that responders face during a weapons of mass destruction (WMD)/terrorist incident or a hazardous materials incident.  PER-212 is based on NFPA 472 (2008) consensus standard operations-level core competencies and personal protective equipment (PPE) mission specific competency, as well as OSHA (29CFR 1910.120) and EPA (40CFR Part 311) response regulations. PER-212 provides the knowledge and skills needed to obtain certification through the National Professional  Qualifications System (NPQS/Pro Board) as an Operations-level responder.
Major topics include:
Assessing WMD hazards
Predicting the likely behavior of WMD materials
Identifying defensive strategies for a WMD incident
Effectively operating and communicating in a unified command structure of the Incident Command System (ICS)
Determining detection equipment and Personal
Protective Equipment (PPE) needs
Donning PPE
Performing emergency decontamination
Target Audience:
Emergency personnel who will respond to a WMD terrorism or hazardous materials incident. Course participants include responders from the following:
Disciplines/Services:
State,County, and local law enforcement agencies
Emergency medical services
Fire/rescue service
Public works/utility workers
Emergency management
Public health
Health care providers
Other allied government agencies tasked with WMD or HazMat response
Prerequisites: None
Recommended:
Host Point of Contact
Chris Graves
Cheyenne Safety and Health Representative
Dyno Nobel Inc.
chris.graves@am.dynonobel.com
Enrollment Questions
Renee Austin
Wyoming Office of Homeland Security
307-777-4908 (desk)
307-635-6017 (fax)
Laramie County Emergency Management, Cheyenne
ProVAL Workshop in Wyoming WYDOT HQ/Admin Building #6100 (Auditorium) – Download WYDOT Cheyenne
Class Summary:
This course will introduce participants to the key terms, policy, guidance, and preparedness efforts required to safeguard the Nation's critical infrastructure. Participants will review applicable policy and guidance, discuss the risk management framework, describe Federal critical infrastructure security and resilience and information sharing programs, and relate critical infrastructure programs to individual actions.
Primary focus will be placed on local preparedness efforts as they relate to the national approach to critical infrastructure security and resilience. An understanding of the national approach to critical infrastructure enables critical infrastructure stakeholders to address local planning within a common framework. Informed planning is consistent with and expands on nationally accepted emergency management standards as the basis for planning across the mission areas of prevention, protection, mitigation, response, and recovery.
This course meets Texas Commission on Law Enforcement (TCOLE) requirements for AWR213 Critical Infrastructure Security and Resilience Awareness course #78408.
Target Audience:
Critical infrastructure owners, operators, and managers
Federal, State, local, regional, tribal, and territorial government officials and managers
Sector-Specific Agency managers
Other organizations and managers with critical infrastructure responsibilities
Class Host POC
Jeanine West,
Planning & Training Coordinator
Cheyenne/Laramie County Emergency Management
jwest@laramiecounty.com
ENROLLMENT QUESTIONS
Renee Austin
Wyoming Office of Homeland Security
307-777-4908 (desk)
307-635-6017 (fax)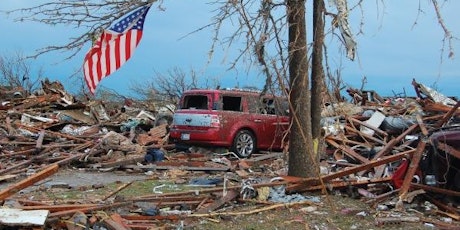 Free
 Other locations:
Resources/Related:
Jurisdictional Threat And Hazard Identification And Risk Assessment …
Search and Rescue in Community Disasters, Cheyenne May 11-12 .
Critical Infrastructure Security And Resilience Awareness / AWR-213 .
Military | Texas Commission on Law Enforcement – tcole
Infrastructure Protection – TEEX.org
Volunteer | American Red Cross of Wyoming
Mass Casualty Incidents (MCI) – Management, Triage and Training
What is a Mass Casualty Incident?
Mass Casualty Incidents (MCI) – Management, Triage and Training
mass casualty incident plan – Mass.gov
MCI Protocol Mass Casualty Incidents – tcemca
Mass casualty incidents – time to engage – NCBI – NIH
Mass Casualty Incident Management: Part 1 | EMS World
Operational Level Response To HazMat/WMD Incidents Jan 23-25 ..
Mitigation Plan – Laramie County
Mass-casualty incident – OurMed
Laramie County Fire District 2 – Cheyenne, Wyoming
Is your area prepared in the event of mass casualties, disaster?
MERT Mass Casualty Incident Training Exercise
Mass Casualty Incident (MCI) Readiness Training
Mass Casualty Incident Hospital Planning Fact Sheet – URMC
Hospital Mass Casualty Incident Planning Checklist – Florida …
The Basics of Mass Casualty Triage – Journal of Emergency Medical …
ems preparedness for disaster and mass casualty incident … – naemt